I'd like to introduce you to my wife, Sarah Witbrod.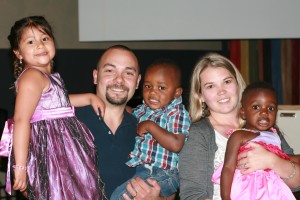 She's amazing.  Her heart is bigger than anyone's I've ever met.
She started this blog with the hope of sharing our daughter's story with the world.  Like anything she does, she pours her heart and soul into it and makes dreams come true.  She wanted to let people know what was going on in the Congo, a place so many here in America aren't "directly affected by" and so easily change the subject when forced to hear what life is like in another country.  She wanted to find a way to help.  Today she's helping children find forever homes, raising money for those left in the orphanage and she's doing it for FREE!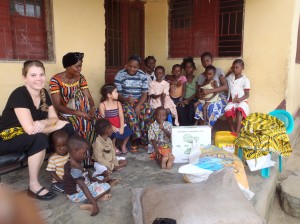 Again, let me mention, Wren's Song is a non-profit.  Chances are you've heard about other non-profits that have (likely) a generous salary for those at the top of the organization.
Not Wren's Song, it's a real non-profit.
Zero profit.
No profit.
Well in U.S. Currency that is.
In a million other ways (which happens to be all the right ways), Sarah is rich.  She is always ready to do a good deed – when it's known or even better when no one is looking.  She talks about adding to her karma-account.  It's pretty impressive!!
We've been together 13-years and am proud to call her my wife and best friend.  We've been through a lot of ups and downs in that time, facing many unknowns and large decisions, but each time we manage to come out stronger.  I guarantee there's no one I'd rather have by my side than her.  She's a rock.  Someone a stray animal/a stranger/friend/family member can always count on.  She's a dreamer first and foremost, who can turn that dream into a reality.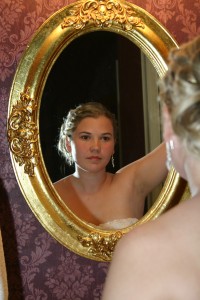 I'm glad she's found so many children good homes and put so many people that weren't aware of all the problems going on in direct contact with one another to make a difference.  A real measurable difference!  I'm glad I get to hear her scream with joy that another child is matched or someone wants to help out with donations to the orphanage.
Sarah, I hope when you look in the mirror, you see all the amazing things you've done and let it soak in.  You've really gone above and beyond and the sky is the limit!  I'm so proud of you!
Thanks for the ride we've been on, you are absolutely amazing Sarah.  The world is so much better with your involvement.  You are causing waves of change, starting with small/quiet ripples building to a tidal wave.  Thanks for taking me along on that journey.  It's pretty awesome to tell people, you know Wren's Song – yeah, my wife built that.  She's changing the world, one-day at a time.
I love you!
Tony